"PowerPoint is one of the most widespread and widely used Microsoft tools in the world, allowing you to make high quality presentations in a simple, fast and super visual way. Maybe that's why presentations have triumphed in the world of business and education!"
Whether you're a professional or a student, you surely must have had to make more than one presentation throughout your career. That's a piece of cake when you have PPTX and its templates! In this post we want to lend you a hand and help you become a true master of this program: today you will learn how to combine different PPT."
"There are multiple ways to combine PowerPoint presentations, each with their pros and cons. How can you make an extensive use of this software? How to combine multiple powerpoints into one? How can you connect PowerPoint shows? How to mix, merge and embed PPT slides in another presentation?"
"In this expert guide, we will give you a few tips and tricks to understand how PowerPoint presentations work. How can you combine PPT files? How can you create a huge presentation from many individual slides? How can you use one presentation in another?"
"Let's get started! How to combine multiple powerpoints into one?"
How to merge PowerPoint presentations Files
If you want to merge two or more different presentations in the same PPT file, Or you want to add some extra slides or you need to merge the collaborative work of different teams, all you have to do is follow these steps: 
First you need to Open the presentation. For this example we are going to use the template Professional Summary Presentation deck.
Go to the Start menu > New Slide. Click on the drop-down, not on the button. A menu will open with different options, select "Reuse slides".
A menu will open on the right with recommended presentations. To add yours, click on Browse. We are going to add slides from the presentation Triangle Decoration
Go to the place in the presentation where you want the new content to appear.
Choose which slides you want to add and add them one by one by clicking Insert Slide. You can also add the whole presentation by clicking on Insert All.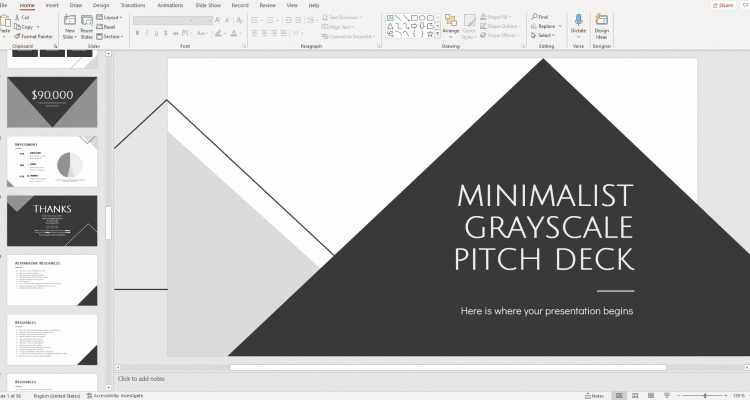 Now you can merge your PPT presentation 
Pro tip: We recommend that you keep the "Use source formatting" checkbox checked. This feature makes the presentation you are adding keep its original style instead of adapting to the layout of the new one. 
Simple, isn't it? There is also another method, just as quick and easy, using the ancient technique known as "copy and paste". It consists of the following:
Open the presentation where you want the new slides to appear.
Click and Open the other presentation and choose the slides you want to add. You can select more than one by pressing Control and clicking on them or you can select all of them by pressing Control + E. For this example we are going to add three slides from the Business Plan with Elegant Backgrounds template.
Right click and press copy or press Control + C.
Now go to the first presentation, choose the location and right click > Paste or press Control + V. Remember to select "Keep source formatting", this will keep the slides from losing their layout.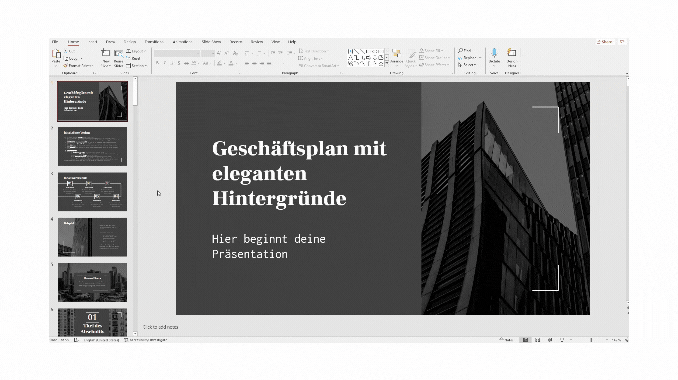 Now that you know how to put together your favorite presentations and slides, take a look at our website and download the ones that best suit your needs. You can choose resources from different designs and put them together to create the perfect presentation.