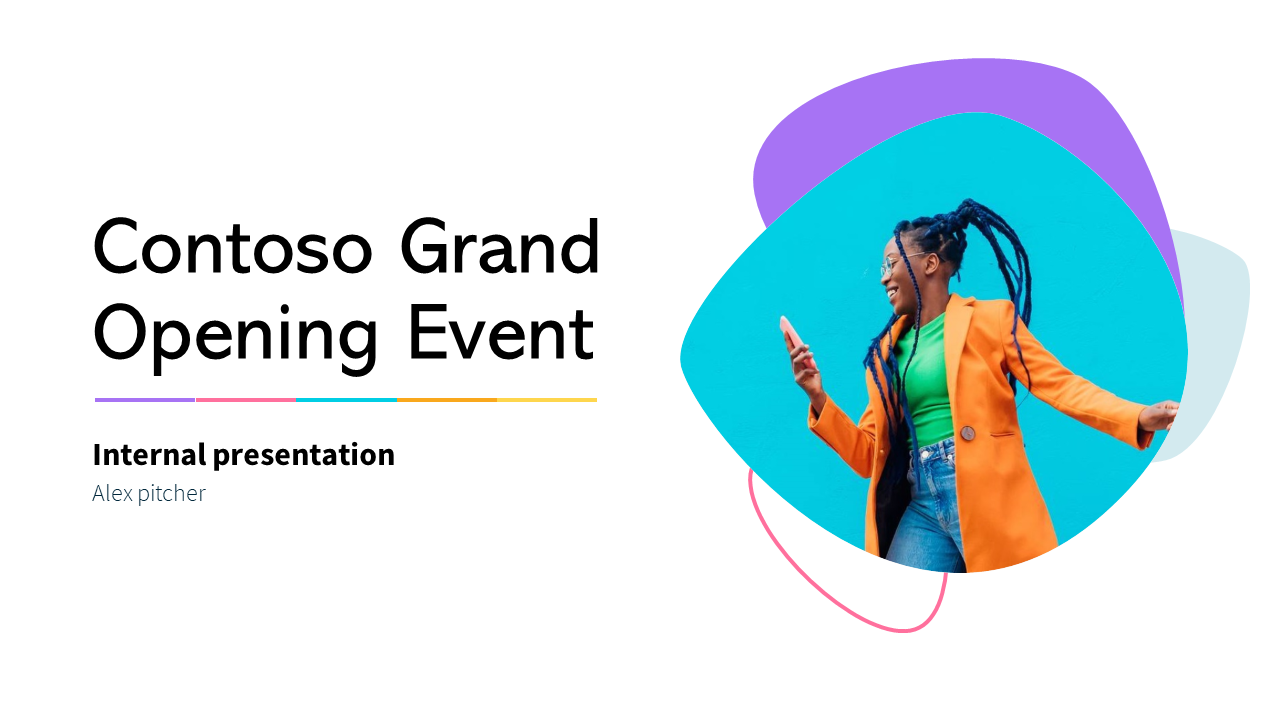 Version
Download

42

File Size

11.95 MB

File Count

1

Create Date

May 24, 2023

Last Updated

May 24, 2023
Event Management
Downnload Free Event Management Presentation Template
Elevate your event planning process with our state-of-the-art Event Management Presentation Template. Here's a glimpse of what you can expect from this carefully curated, engaging and efficient presentation tool.
Title Slide: Start Off Strong
An eye-catching design to pique audience interest.
Sets the tone for the presentation.
Agenda Slide: Define Your Path
Outlines the structure and flow of the presentation.
Keeps the audience engaged and informed.
Event Timeline Slide: Your Event's Story
Elegant design to showcase major milestones.
Allows for an organized visual display of your event plan.
Food & Beverage Plan Slide: A Taste of Success
Highlights your event's food and beverage strategy.
Showcases attention to detail, a crucial aspect of successful events.
Sustainability Planning Slide: Care for the Environment
Emphasizes your dedication to environmentally friendly practices.
Aligns your brand with modern concerns and ethical practices.
Commitment to Sustainability Slide: Green Goals
Strengthens your company's green credentials.
Shows your commitment to the wellbeing of our planet.
Areas of Growth Slide: Exploring Opportunities
Highlights the potential and growth areas of your event.
Inspires confidence in your stakeholders.
Areas of Focus Slide: Attention to Details
Showcases the critical aspects of your event plan.
Ensures comprehensive understanding of your strategic approach.
Team Introduction Slide: Meet the Architects
Adds a personal touch to your presentation.
Showcases your skilled team and fosters trust within your audience.
Closing Remarks Slide: A Graceful Conclusion
Wraps up the presentation elegantly.
Provides a final opportunity for persuasion and audience engagement.
Thank You Slide: Courtesy at its Best
Leaves a positive impression on your audience.
Marks the end of the presentation in a respectful manner.
With our Event Management Presentation Template, not only will you present your plan compellingly, but also increase your website traffic, enhance audience engagement, and lead your event planning process to new heights. It's more than just a tool - it's your strategy for success.
Attached Files
File
Event Management Presentation.pptx