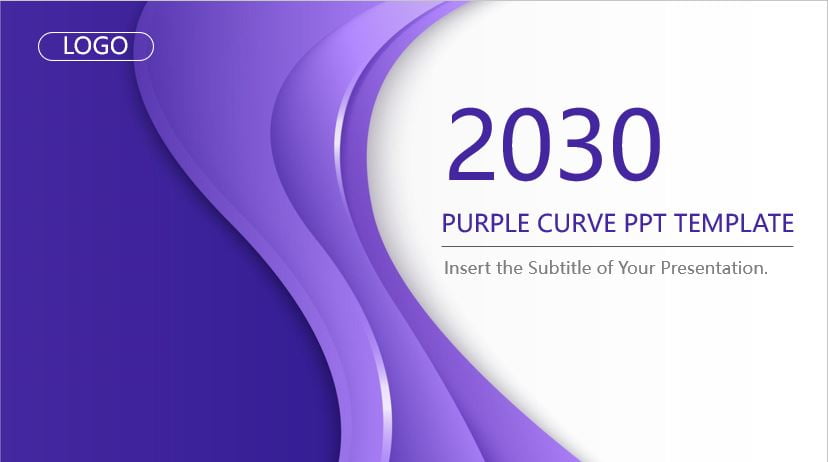 Template Info :
Last Updated
January 28, 2021
Related Presentation Templates
About this Purple Background Template
Free PowerPoint Presentation Template
---
Purple Background is a Free Abstract Animation Presentation Template for PowerPoint and Google Slides. This presentation animation template have abstract background with purple color scheme and 39 slides. It useful to elaborate various topics like digital marketing, photography portfolio, service deck, sales performance, assessment report.
This ppt animation template is editable multipurpose template. But, will require few customization as per your requirement. This presentation template have built-in animated slides on various scenarios related to business and research. Each slide has customized animation to make the presentation more effective.
Teachers and students can also use this template for their case study or other education related topics. Furthermore, this also have full deck of infographic sections, graphs and charts which can fulfil the whole requirement around creating a beautiful presentation.
Preview this PowerPoint Presentation Template here
Search Keyword:
abstract, Purple Animation PowerPoint Background, PPT design, PowerPoint Infographic, PPT Infographic,  abstract background, abstraction, animation Presentation, art, backdrop, background, background abstract, banner, blue, bright, celebrate, circle, clean, cloud, color, colorful, colorful abstract background, colors, composition, concept, creative, curve, decoration, decorative, design, digital, flow, flower, free PowerPoint Templates, futuristic, google slides, graphic, grunge, illustration, isolated, leaf, light, message, modern, pattern, pink, PowerPoint animation, PowerPoint Templates, ppt, ppt animation, purple, rainbow, spectrum, style, template, texture, trendy, wallpaper, wave, waves, web, yellow
How to Prepare effective Presentation PPT
Rules & Tips for Building Powerful & Engaging Presentation Slides


Start with writing your speech outline, not with creating slides
Use more images and fewer text
Use high-quality images
Keep the main target on YOU and your presentation, not the PowerPoint
Your presentation should be legible from anywhere within the room

Best Practice PowerPoint Presentation Tips

Use the same Presentation Design
One Topic Per Slide
Avoid information overwhelm by using the "Rule of Three"
Display one bullet at a time

Key Blunders to Avoid

Avoid unnecessary animations
Only add content that supports your small print
Do not use PowerPoint as a teleprompter
Never Give Out Copies of the Presentation

Tips to creating Your Presentation More Engaging

Re-focus the eye on you by fading into blackness
Change the tone of your voice when presenting
Host an expert discussion panel
How To Make Your Presentation More Interactive
Ask questions
Embed videos
Use live polling to urge instant feedback and have interaction the audience
Click the Link Below to Download Purple Background Free PPTX Template